Contact Us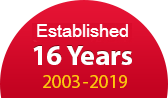 We are always here to help. If you have a requirements / query about our services; email us and we'll do our best to reply within 24 hours, alternatively simply pick up the phone and give us a call.
Postal Address
Care4car
Commerce House
Telford Road, Bicester, Oxfordshire
OX26 4LD, United Kingdom.

+44 (0)845 225 2848 (local rate call) or
+44 (0)1869 255761

+44 (0)1869 255 801